If you would like your children to learn Latin and Greek roots you will love
Greek and Latin Root Cards
from
Lone Star Learning
. There are 60 cards total; 30 Latin Roots and 30 Greek Roots. They also come with an answer card with a list of all of the roots with their meanings.
These cards use pictures to help remind you of what each root means. The cards are rather large at 5.5" x 8.5" and according to the website can be attached to your "word wall". I don't have a word wall or anywhere to post anything like that, so smaller cards might be a bit more practical for me. However, we LOVE these cards.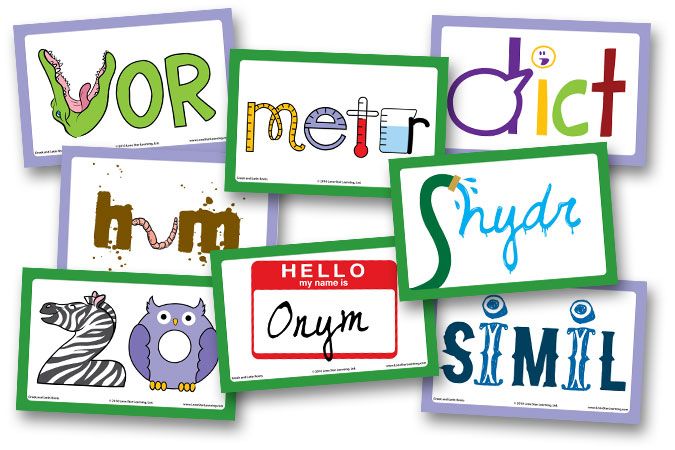 As you can see here each root is made into a picture. For instance, the root ONYM means name and is pictured as a name tag and HYDR mean water and is pictured as a hose with water coming out of it. Very ingenious.
At first, I thought that we'd learn 2-3 roots a week and build from there. However, Emma (10) wanted to go through the whole set every time. Amazingly, within a week she knew them all! We even set them aside for a bit and when we came back to them she still knew every one! I am completely impressed. I thought that maybe she didn't really know the roots, but had memorized the pictures and made up a matching worksheet for her and she really does KNOW them.
The backs of the cards are blank. I thought I might need to write the meanings on the backs of the cards, but we didn't have any trouble just using the reference card.
These cards are recommended for grades 3-8, but if your high school students need to learn roots this would be a very fast way for them to learn them.
Here is a list of the roots that are included:
Greek Roots

Latin Roots

chrom
chron
cosm
cycl
deca
derm
drome
geo
graph
helio
hetero
homo
hydr
hypn
macr


mania
metr
micro
onym
phil
photo
poly
proto
scop
sphere
tele
therm
tom
tox
zo


amor
aug
cor
cresc
dent
dict
dorm
filum
flex
here
hum
loqu
medi
migra
mit


mort
noc
port
prim
ridi
rog
scrib
simil
spec
stru
tact
temp
tort
uni
vor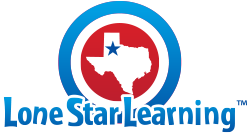 Greek and Latin Root Cards
are available for $39.99. Despite the fact that I love these cards, I would never pay this much for them. I would love to see them design a smaller set of cards (the size of a typical deck of cards) at a more reasonable price.
Visit
Lone Star Learning
to see all of the
Get the Picture Vocabulary cards
in a variety of subject areas as well as
Digital Products
and more!

See what others are saying about
Lone Star Learning
products on the
Schoolhouse Review Crew blog.