Vintage Remedies
is having an End of Year Sale on several classes and the Real Food books and cookbooks. I ordered Effortless Real Food Cookbook, Guide to Real Food and Real Foods on a Budget. These are available at a fantastic discount. They also have a few free items you can order including the Vintage Remedies for Kids curriculum! I can't wait to get my new books!!
You can also use
this link
to get an additional 10% off discount code (if you use my link I will get a gift certificate). Happy Shopping!
Just wanted to point out that I have the Vintage Remedies Guide to Bread which is not on sale but is a great read!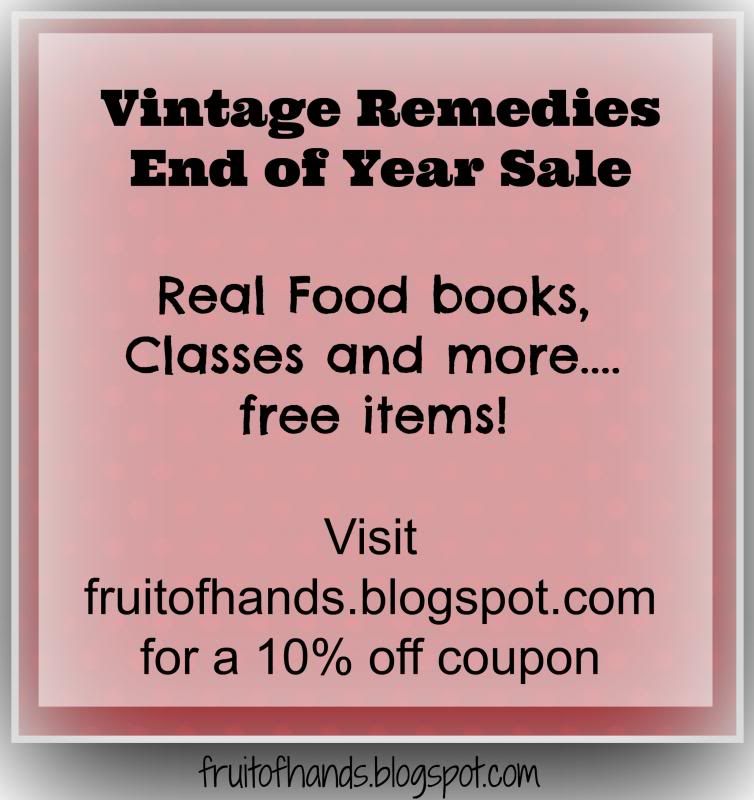 Sale ends Friday, January 3, 2104