I saw a couple of different sugar-free cranberry sauce recipes on the internet and decided to come up with my own. This ended up being the best thing on my plate on Thanksgiving. So delicious!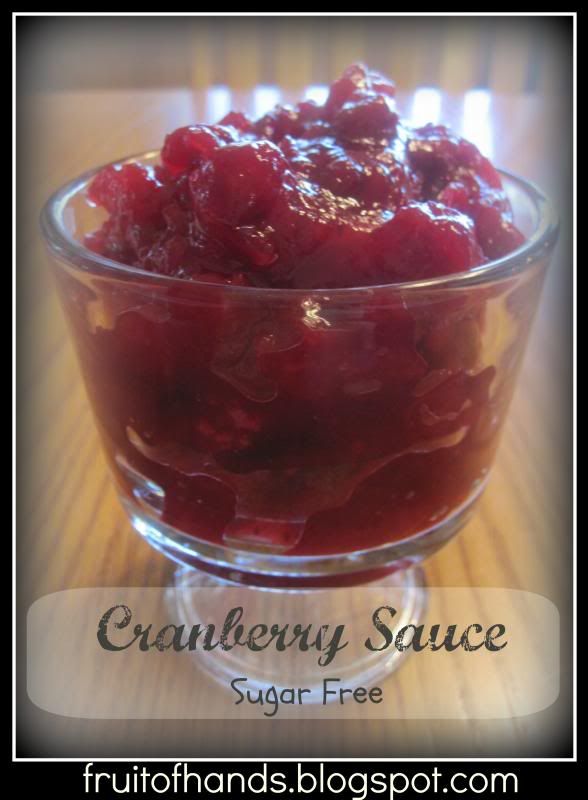 Ingredients:
1 bag of fresh or frozen cranberries (you can use less if you don't have a full bag)
zest of 1 orange
1/2 cup water
1/2 cup Swerve
Directions:
Combine all in small saucepan and bring to a boil. Reduce heat and simmer for about 10 minutes or until all the cranberries pop and it starts to thicken. Stir and cool. Store in fridge.
Enjoy!