This is my third week of
Trim Healthy Mama
. I am starting to feel like eating this way is second nature. It's not hard to do. I can eat lots of yummy things (including chocolate) and I'm not hungry. (I don't have to pay someone..and go get weighed in either!)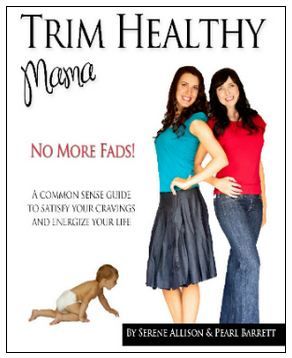 Friday
I couldn't find my 30 Day Shred DVD so I made up my own 20 minute workout in the same circuit style.
Breakfast-
(FP) Chia Tapioca Pudding
Snack
-(FP) Greek Yogurt 0% with about 1/4 cup blueberries
Lunch-
(S) Exotic Green Curry Soup (WOW so healthy and delicious!) and
(S) Easy Peasy Ginger Muffin (as a dessert)
I originally planned to have a Frappa in the afternoon. I was going to be out for the afternoon/evening so I planned to have the Frappa on the road and pack food for later. I was making up a batch of the chocolate nut slab and ate a handful of nuts and had NO appetite at all. So I packed my food and didn't have my Frappa. By the time 6:00 rolled around I really wasn't hungry but it had been 4 hours since I had eaten so I ate some of my soup (not much) and had some lemon mousse and a small ziplock bag of Kale chips. On the ride home I ate 2 small pb. cookies.
Supper-
(S) Hearty Red Soup (see note above)
Snack-
(S) Chocolate Nut Slab
Saturday
30 Day Shred Level 2
Breakfast-(FP)
Chia Tapioca Pudding and later (E) Sprouted French Toast
Lunch-
(E) Poached Salmon, Sweet Potato, Broccoli with Transformer Cheese Sauce
Snack
-(FP) Fat Stripping Frappa
Supper
-Easy Peasy Muffin and a couple of bites of Hearty Red soup when Rob wanted to go out so I got an S salad. Ate a couple of pieces of Chocolate Nut Slab when I got home.
Snack
-Greek yogurt 0% with 1/2 cup blueberries and Truvia
(Can I just say this is so different for me. I really wanted this healthy snack and not cake or candy or something super sweet like I always do.)
Sunday
-
no workout
Breakfast-(S)
3 Fried Eggs in coconut oil
Snack
-(FP)Fat Stripping Frappa
Lunch-
(S)Pepper Crusted Salmon and Mashed Cauliflower (a piece of choc. nut slab for dessert)
Supper
- (S)1 1/2 Easy Peasy Ginger Muffins, a Cup of Hearty Red soup and a Green Tea Frappa
Snack
- (S)a couple of pb cookies (recipe in the book) and a chocolate muffin a mug
Monday
-
30 Day Shred- Level 2 (Day 8 at this level)
Breakfast
-(FP) Greek 0% yogurt with blueberries and Truvia
Lunch
-(S) Pepper Crusted Salmon, Mashed Cauliflower and 1 small piece of chocolate slab
Snack
- (FP) Choco pudding and (S) PB cookies (3 I think...)
Supper-
(S) Five Guys little bacon cheeseburger wrapped in lettuce with some peanuts
Snack
-(FP/S)Some Choco pudding/Lemon mousse with a sprinkling of cheesecake berry crunch
Tuesday
-
no workout (BOO)
Breakfast
-(E) Trim Healthy Pancakes
Lunch
-(E) Tuscany in a Bowl, Joseph's crackers with 1 Light Laughing Cow Cheese
Supper-
(S) Fried Fish and Green Fries, a couple of macaroons
Snack-
(S) Skinny Chocolate, Joseph's crackers with salsa and transformer cheese sauce
Wednesday
-
30 Day Shred (Day 9 of level 2)
Breakfast-
(FP) Lemon Chia Pudding (didn't set so I drank it..it wasn't a whole one), 0% Greek yogurt and blueberries
Lunch
- (S) Joseph's Lavash with tuna and lettuce, 5 Brazil nuts and 2 macaroons, OK and then I had 2 small pieces of skinny chocolate and a cup of Chai Green tea
Supper-
Konjac noodles and Reese's Whip (yogurt, cocoa and peanut flour)
Snack
-Joseph's crackers with 1 Laughing Cow Cheese, 1 macaroon, skinny chocolate and a cake in a mug
Thursday
-
30 Day Shred (Day 10 of Level 2-time to move to level 3)
Breakfast
-(S) Serene's Steamed Omega Sensations
Snack- (S) 5 Brazil nuts
Lunch
- (S) Baked Kale chips, 2 macaroons and choco pudding
Supper
-(S) dinner out-salad with ranch, prime rib and broccoli with a little butter
Snack
-(S) secret agent brownie cake with Pearl's frosting (didn't like this too much) had some more choco-pudding (I've finally tweaked that into a very likeable snack!)
It's Friday morning now and I just weighed and I'm up a bit. Frustrating for sure. I think I'll add more FP in next week and try to cut back on my evening snacks which is always a struggle for me!