As of today I have lost just over 100 lbs! This has been a long process and it is so exciting to hit such a big milestone.
Two and a half years ago I started this weight loss journey when I was inspired by my good friend Amanda to start losing weight. I have written two previous posts about this and I don't want to re-hash it all here so you can read:
How I Lost 50 Pounds
and
Obese No More: How I Lost 85 Lbs
I wrote the latter post in October of 2012. I continued to lose a few pounds more until the end of the year. When 2013 rolled around, I stalled. I had no new weight loss. I was tired of paying Weight Watchers especially when I wasn't losing. Around this time, I kept hearing about
Trim Healthy Mama
. I decided to buy the book and leave Weight Watchers.
Though some people think there is a pretty large learning curve with Trim Healthy Mama, I really didn't. I jumped right in...however, still had no new weight loss. I even gained a couple of pounds. It was so frustrating to me to just be stuck. After about 8 weeks, I finally decided that I would still follow the THM plan, but also count WW points (which is not part of the plan) and the scale began to move. I post a weekly summary of what I've eaten, how many points, workouts etc on Thursday nights so you can search this blog if you are interested in seeing exactly what I am doing.
I am pleased that I am finally losing weight again. Since starting Trim Healthy Mama, I am eating a very healthy diet free from artificial sweeteners and free from processed food!
So here is a before and now picture....it's very difficult to post a before picture.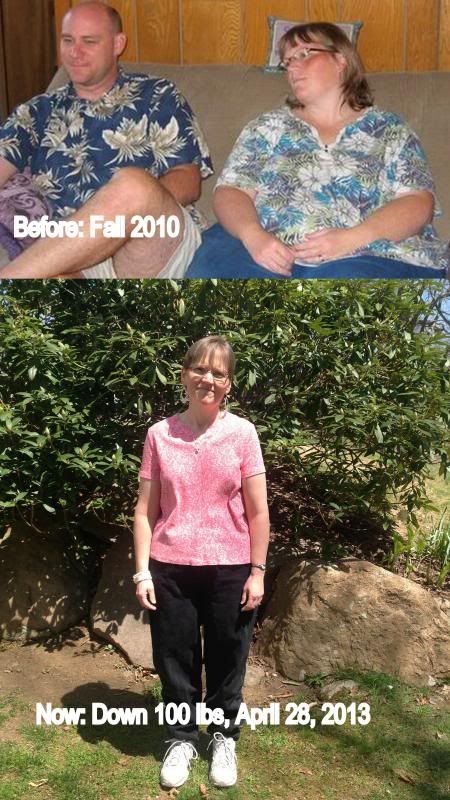 I hate even looking at it. It is worth it though if it inspires anyone to lose weight. Morbid obesity is a horrible place to be...and I know I felt stuck there for many years. If I can do this...anyone can!