After 2 years of hard work, I have finally hit a huge milestone. Not only did I lose 85 lbs. I have brought my BMI down to a level that is out of the obesity category. It has been over 20 years since that was true for me....much of that was at a morbidly obese level. (I think I've mentioned on my blog before how much I hate the word obese. blech!!)
I thought I would share a bit about my journey, a few pictures and some tips for how I have done this (and continue to lose weight. As I am at the top of the overweight chart now, I have more to lose before I am considered a healthy weight.)
I began this weight loss journey in October of 2010. If anyone had said to me, 2 years from now you will have lost 85 lbs but you won't be at goal I would have found that to be a complete discouragement and probably would have given up that first week. I know it sounds silly but when you have so much to lose, you just want it to go away-- yesterday.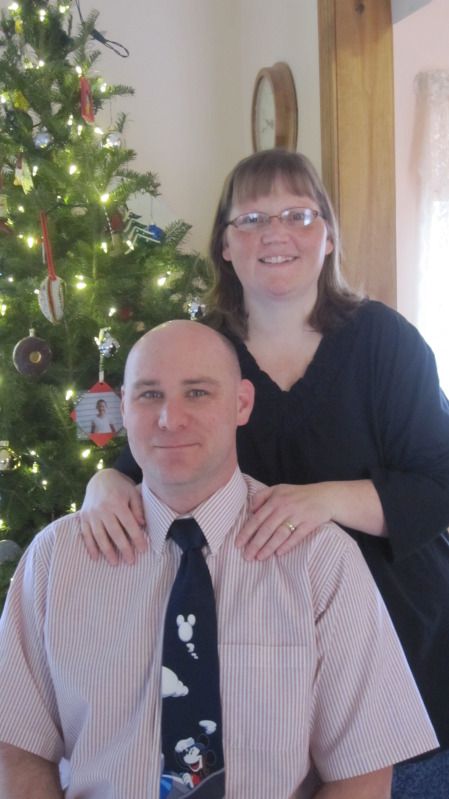 This picture was taken about 2 months after I started dieting.
I can't find any "before" pictures.
Rather than go into the details of the beginning stages of this journey again you can read
How I Lost 50 Pounds
that I wrote a year ago if you are interested. Though I lost about 5 lbs over the holidays last year at the start of 2012 I just felt like I was at a huge plateau. In February, half of my family was ill with the flu which turned into pneumonia for 2 of my children and my husband who ended up in the hospital. During his hospital stay, I found out I was pregnant. Obviously being pregnant puts a hold on any weight loss plans. I ended up miscarrying a few weeks later...just one week before my birthday. I was finding some excuses for eating a little more. I wasn't gaining but still felt "stuck". I needed a change.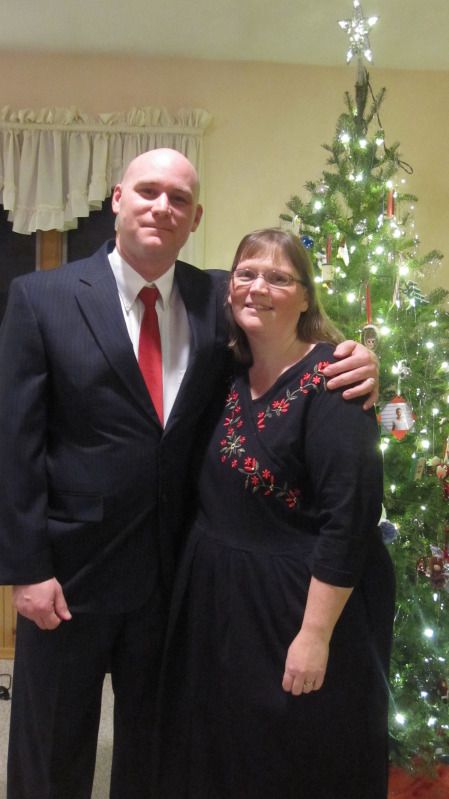 Another picture from Dec. 2010
In April, my friend Amanda, that I mentioned in my
How I Lost 50 Pounds
post had just decided to go back on Weight Watchers. I had never been interested in joining Weight Watchers. When I heard that most fruits and vegetables are "free", I was so intrigued. A short time later I decided to join. I purchase a monthly pass and that entitles me to meetings and all of the online tools.
About a year ago
Tips for Losing Weight
1. Be Persistent. Do not let one mistake derail you. If you eat more than you should, just get back on track at the next meal. No guilt, no regrets, just move on.
2. You do not have to exercise. I am at the point now where I like to exercise. I started running in the spring and I can even say that I love to run. But, there were times during the last 2 years that I just didn't feel like exercising, so I didn't and I still lost weight.
3. There is no perfect way to lose weight. Pick something and get started. I think it is better to make lifestyle changes rather than try some fad diet that you can't live with long term.
4. Track everything. Write it down. Just do it!
5. Make healthy choices, but do not deprive yourself. Honestly, I eat popcorn and ice cream every day. When I was on the 400 Calorie Fix diet I ate popcorn and chocolate every day. I also go out to eat every week.
6. Find a buddy to lose weight with. That is so helpful.
7. Get a pedometer and start moving more. (I know what I said about exercise, but just setting a goal of getting a certain number of steps each day is highly motivating to move more and it's just good for your health!)
8. Don't say, "I can't eat that." You can really eat whatever you want...but, is it worth it? I say, "I don't eat that anymore." Sometimes I do eat things that are high in calories, but I eat it in moderation or sometimes only just have a taste. I would not have been able to do that in my first year of making these lifestyle changes but I am now at a point where I can do that and know that I'll be OK.
9. Every event does not have to be an eating event. I sometimes eat before I go somewhere so that I am not hungry. That way I can have something small or not eat anything if there are no good choices. More often than not, you can find fruits and veggies at most events.
10. Plan ahead. If you know you are going out, try to plan what you will have ahead of time. I get into trouble when I arrive someplace hungry without a plan.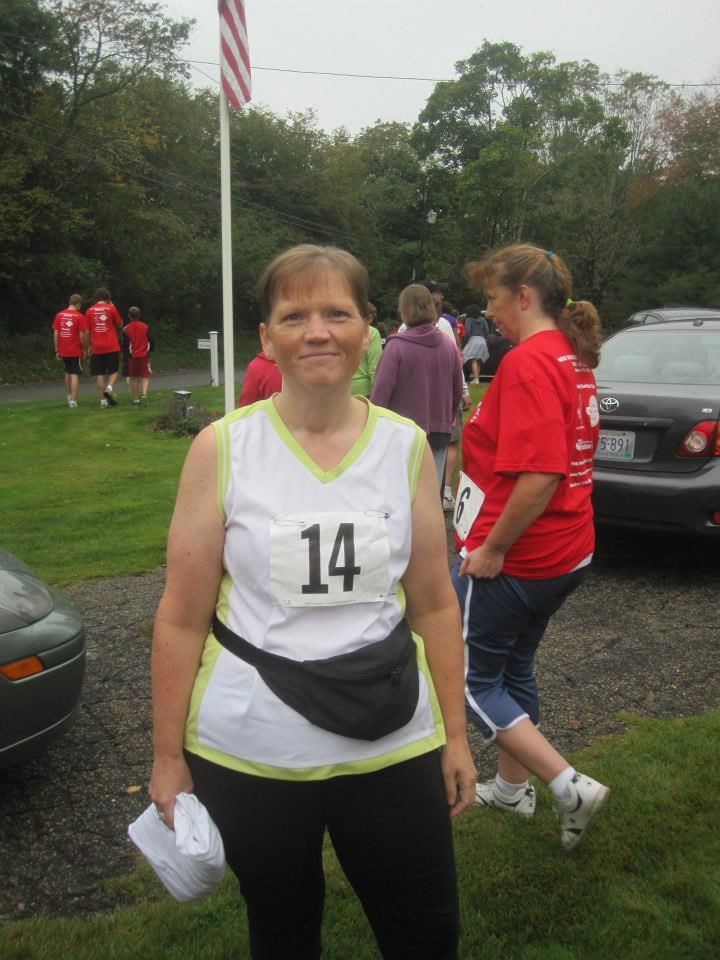 Here is a picture of me a couple of weeks ago
before running in my first 5K
And just for fun, my daughter (who has lost 20+ pounds herself) and I got into my old coat together: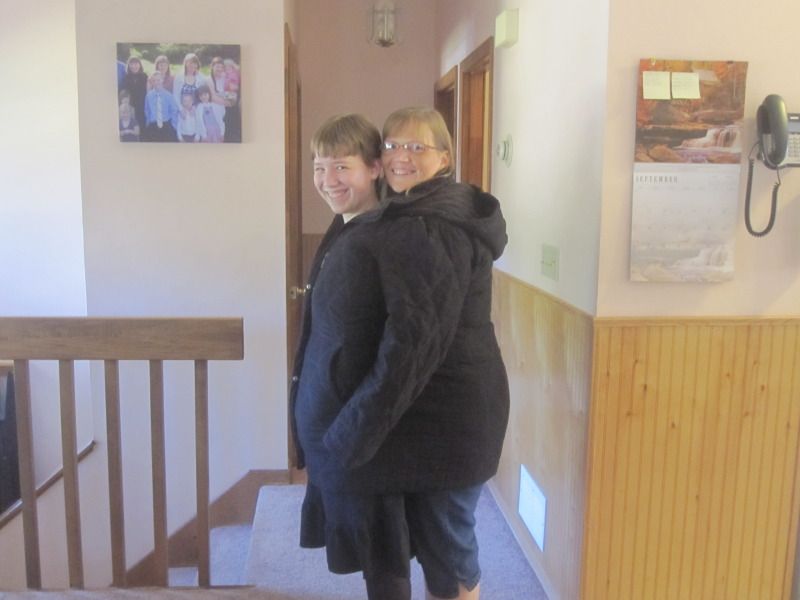 and here I am with my before clothes: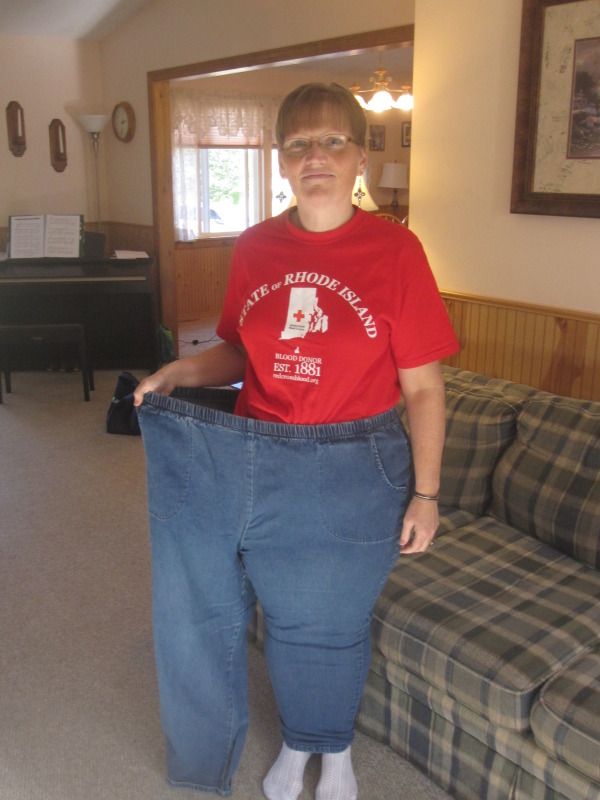 I fit in one leg.
Hopefully, I'll be at my final goal by this time next year. Please feel free to ask questions. I would love to help others in their journey to a healthy weight.