Several weeks ago we received the book
65 MORE Short Mysteries You Solve With Science
from
Science Naturally
. This 180-page paperback written for 8-12 year olds contains 65 short mysteries (hence the title) with scientific solutions. It also includes 5 bonus math mysteries.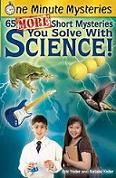 The day we received this, I started reading it to my 10 and 13 year olds. We read the first 15 mysteries because they didn't want me to stop. The stories are one page long with the answer to the mystery being on the following page. You can read a few
sample mysteries
here.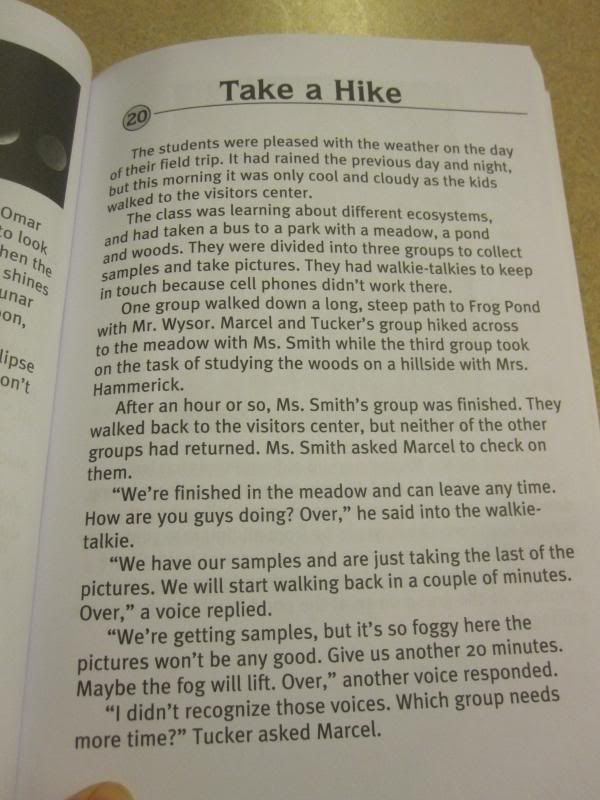 This is the length of a story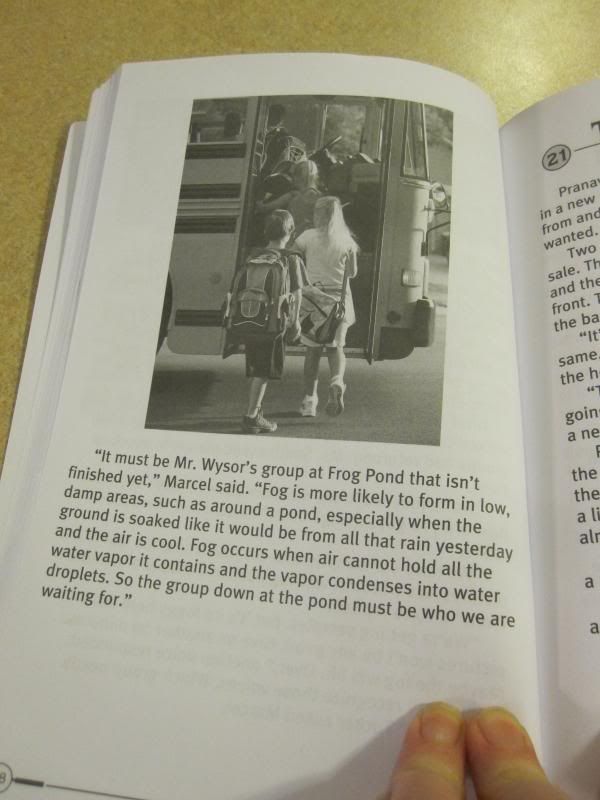 A black and white picture is included on the solution page
There are 15 stories each in the following categories:
Life Science
Earth and Space Science
Physical and Chemical Science
General Science
Followed by 5 bonus science mysteries and 5 bonus math mysteries!
These stories are fun for the entire family and get everyone thinking. You could easily use this as a brain teaser to start your day or just read through it like we did. (Might be great for car trips this summer as well!) As soon as we finished reading this Emma (10) said, We need to read it again!" I love when my kids are enthusiastic about an educational book. I highly recommend this book and plan to purchase other books from
Science Naturally
.
Purchase
65 MORE Short Mysteries You Solve With Science
for $9.95. E-books are also available at varying prices. See website for details. Science Naturally has also generously offered my readers a
coupon code 3SPEC
to purchase any 3 books on the website for $19.95 plus $2.95 shipping. (a $12.90 savings)
Don't forget to follow Science Naturally on
Facebook
and
Twitter
.
Read about the
authors
Eric and Natalie Yoder.