This weekend we attended no less than 5 parties- 4 graduation parties and a birthday party (and one party was at our house.) I made this delicious dip for 3 of the parties. For those of you who are Trim Healthy Mamas this is an S dip. You could serve with Joseph's crackers or vegetables.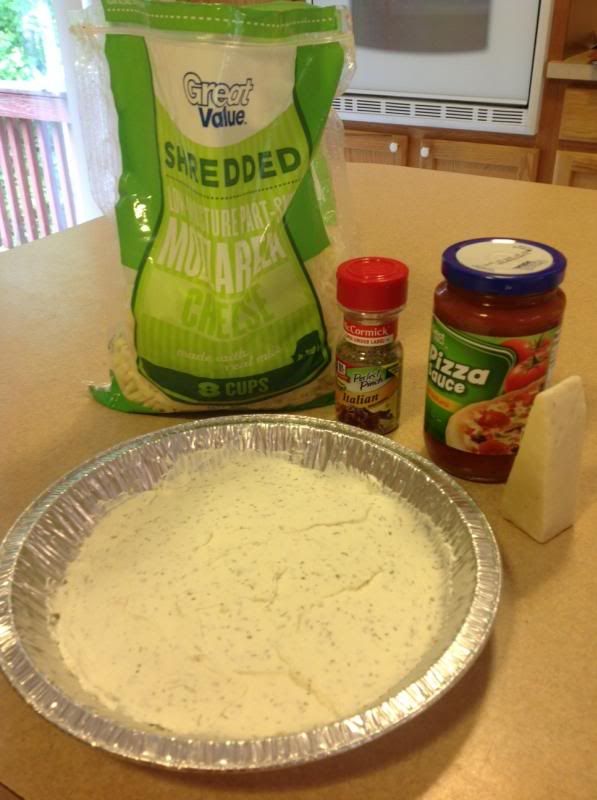 You need :
8 oz package of cream cheese
1 tsp. Italian seasoning
1 cup pizza sauce
1 cup mozzarella cheese
3/4 cup freshly grated parmesan (I'm sure the kind in the shaker works as well)
opt. peppers, green onions, olives (for garnish)
Directions:
Mix softened cream cheese with Italian seasoning (I do this in my Kitchen aid and don't bother softening it first). Spread in a dish (shown here in a foil pie plate-I also like to make it in my Pampered Chef mini-baker), spread 1/2 of the cheese over the top, then pour the sauce over and spread, top with remaining cheese. Bake at 350 for 15-20 minutes or until bubbly (or microwave for 5 or so minutes). You can garnish with finely diced peppers, green onions and/or olives.
For guests I serve this with crunchy baguettes. I cut sourdough bread (you could just use french bread) into thin slices and brush with olive oil, then cut into dipping sized pieces. Bake for 10-12 minutes or until crisp at 350. (This can be done ahead.)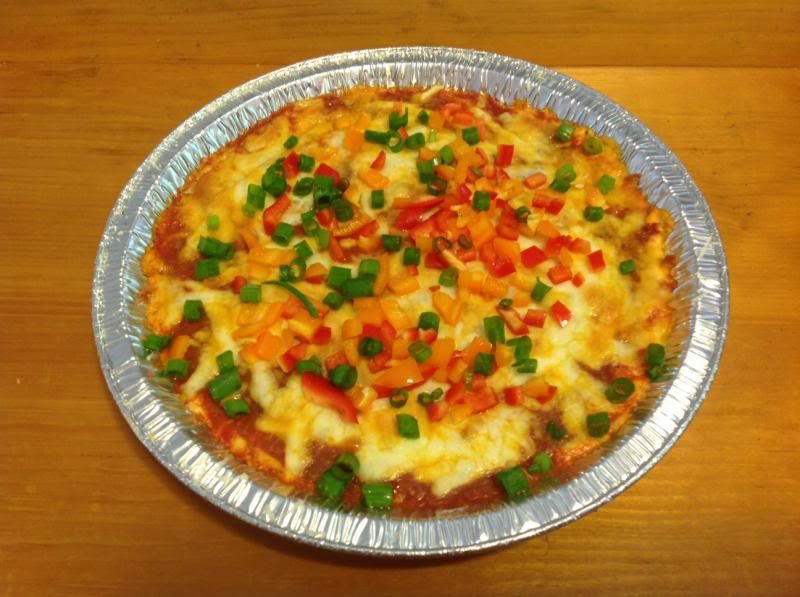 Yum!