I can't say this has been a great reading week, but it was better than last week. We read more of
Dear America: Survival in the Storm The Dust Bowl Diary of Grace Edwards
but it has been misplaced so I haven't been able to continue with it.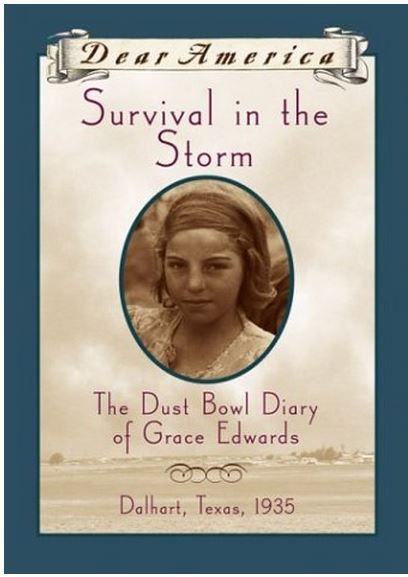 Yesterday, I started reading Little Pilgrim's Progress by Helen L. Taylor which is an adaptation of the John Bunyan Classic.
I also read a small stack of picture books to the younger kids:
Blueberries for Sal by Robert McCloskey
Ask Mr. Bear by Marjorie Flack
Prayer for a Child by Rachel Field
The Carrot Seed by Ruth Krauss
Angus Lost by Marjorie Flack
Play with Me by Marie Hall Ets
and my 3 year old's favorite right now: Froggy Learns to Swim by Jonathan London
The rest of this week is extremely busy, but I'm hoping to fit some reading in to share next time! Oh! and I want to highly recommend listening to Andrew Pudewa's
Nurturing Competent Communicators
for great motivation for reading aloud to your children.