Have you ever had a
jicama
? [pronounced HEE-ka-ma or HIK-a-ma]. It had been years since I'd tried one and I didn't remember being a fan. However, I got a new cookbook this week that had a recipe for a peanut butter dip and "apples". The "apples" are actually slices of jicama for a great low carb replacement.
Jicama is rather bland, though it does have a flavor but it is not sweet like an apple...but the mouth feel
is
just like an apple! A second option is the
Chayote squash
. I had only ever had it once before, but it was cooked. I didn't realize it could be eaten raw.
One nice advantage to using either of these is that they don't turn brown like an apple. Fabulous for cutting up ahead of time.
I didn't take a picture of the Jicama before I cut it up but this is what the Chayote looks like: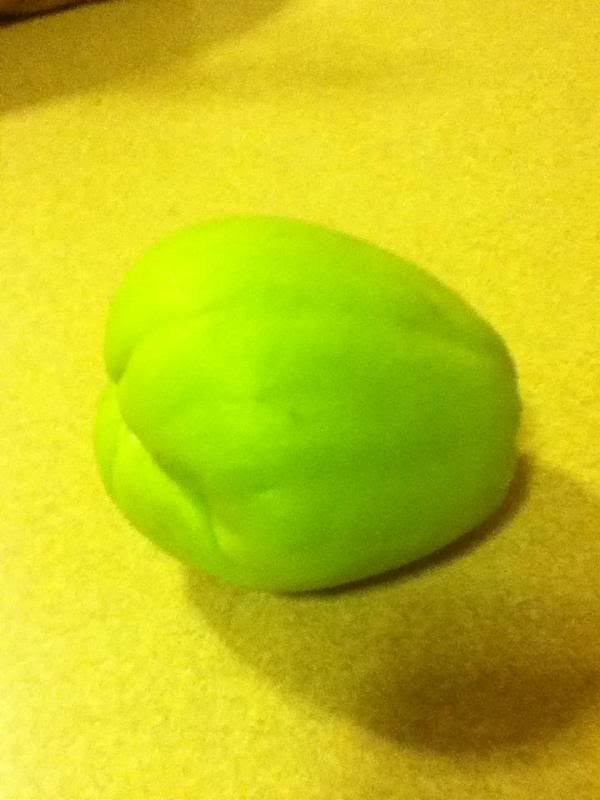 The outside. This is the size of a small piece of fruit.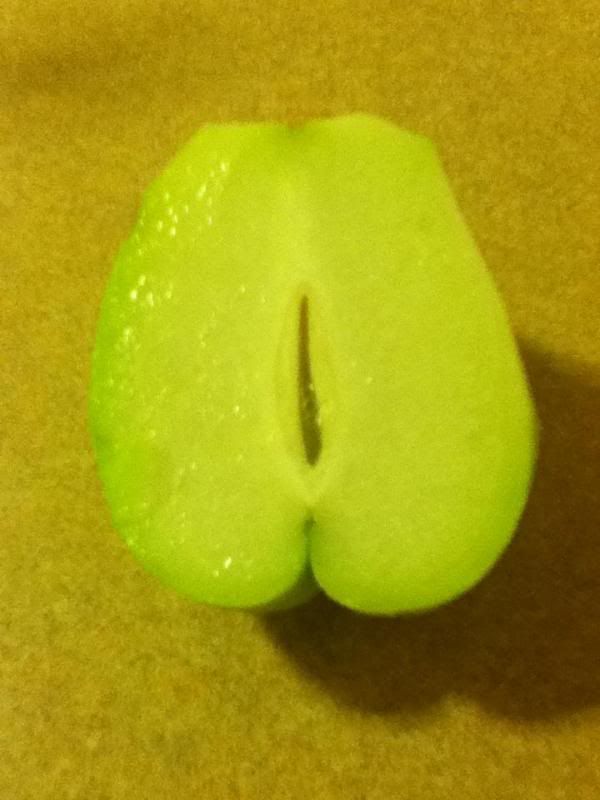 A Chayote Squash-cut in half.
This is my lightened up version of the recipe in the
book
.
Sweet Creamy Peanut Butter Dip
4 oz. 1/3 less fat cream cheese (softened or beaten in the Kitchen Aid which is what I always do)
1/4 cup natural peanut butter
1/4 cup peanut flour (I used PB2 because I have some I am trying to use up.)
6 packets Truvia and a little stevia extract (I used one scoop of NOW Better Stevia.)
2 T. almond milk (add a little more if you'd like the dip a little less thick)
Cream dip ingredients together and serve with Jicama or Chayote squash slices. (This would also be great on celery.)
I have been able to find both Jicama and Chayote squash at local grocery stores but not in EVERY grocery store. I couldn't tell you which one I like better, but it is definitely easier to cut up the Chayote.
Linking up with Trim Healthy Tuesdays at
Stacy Makes Cents
where she is sharing a recipe for Blueberry Fritters and at
Gwen's Nest
where she has a Breakfast Berry Cake.