This is my 27th week of
Trim Healthy Mama
** and this is the week that I finally slipped into a healthy BMI...for the FIRST time in probably close to 25 years. I still have a ways to go to where I'll feel like I am at a good weight for my frame....but medically speaking....it's a big hip, hip hooray!!!
I've linked a few of these recipes but most can be found on my meal plan posts if you are wondering where the recipes are.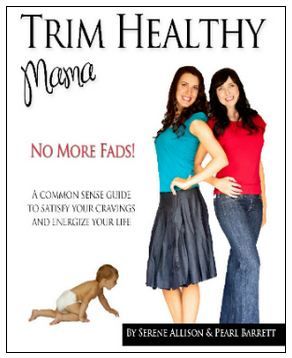 Friday- FP day
Breakfast-
Roasted Pattypan Squash and Southwestern Egg Beaters
Lunch-
Oat Fiber Bread
with Tuna, FP brownie
Supper-
Joseph's Pita with Chicken and Light Laughing Cow,
FP brownie
Snack-
Reese's whip
with fresh strawberries, 2 Wasa Crackers with Light Laughing Cow cheese
Saturday
Breakfast-
(S)
Cheesy Gluten Free Biscuit
,Fried Egg and Slice of Bacon, Roasted Pattypan Squash.
Lunch-
(E) Nicey Ricey Salad (p.304)
Supper
-(S) Maria's
Amazing Pizza
Snack
-(S)Julieanne's
Mocha Ice Cream
Sunday
-
Breakfast-
(E) Overnight Oats
Snack-
(FP)
Pumpkin Spice Frappa
Lunch-
(S) Iceberg Wedge Salad with bacon and Bleu cheese (out to eat)
Supper
-(S) Stacy's
Cracker Salad
and a small piece of Lily's chocolate
Snack
-(S) Homemade
Chocolate Ice Cream
Monday
-FP
Breakfast
-Muffin in a Bowl with Greek 0% yogurt and mixed berries
Lunch
-2 Chicken Hot Dogs, cucumber slices and leftover pattypan squash
Snack
-Greek 0% yogurt
Supper-
Mini Meat Loaves, creamless creamy sauce on steamed summer squash, Greek 0% yogurt
Snack
-Fat Free Ricotta Parfait
Tuesday
-
Breakfast
-(E) Stacy's Crunchy Coconut Granola and Greek 0% yogurt
Lunch
-(S) Leftover meatloaf with a little cheese and green salsa in a Joseph's pita, cucumber slices and FP chocolate cake
Supper-
(S) Cauliflower Risotto with Shrimp
Snack-
(S) Dark Chocolate with almonds and a little leftover ice cream
Wednesday
-(FP)
Breakfast-
Lemon Blueberry Muffin and Fat Stripping Frappa
Lunch
-Egg White Wraps with Tuna
Supper-
Light Tomato Soup with spinach and bacon bits
Snack
-Reese's Whip with strawberries
Thursday
-
After an entire of summer of illnesses I finally felt well enough to exercise today and did sprint intervals. I got so out of shape this summer. Looking forward to exercising again.
Breakfast
-(E) Steel cut oats (in crockpot with double boiler method) and strawberries
Lunch
-(S) Salad with Salmon, parmesan cheese with EVOO and balsamic
Snack-(S) Skinny Chocolate
Supper
-(FP) Veggies and Chicken with Creamless Creamy Sauce
Snack
-(S) Stacy's
Almond Flour Brownie
(You need to try this recipe!)
* My weight loss has been a process. I've been on my weight loss journey since October 2010. I have not lost this much weight since starting THM. You can read
this post
to read more about how I lost the first 100 lbs.