Here's my
Trim Healthy Mama
menu plan for this week. I am on my third week of doing 3 FP days a week and I am back down to my lowest weight... actually was .2 under that this morning!
For your convenience I have added page numbers which refer to the Trim Healthy Mama book and links to those recipes that are online. This week, I only put main meals in the meal plan and listed snack ideas on the bottom.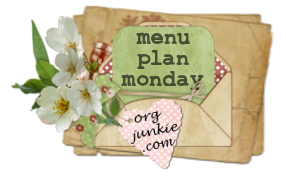 Sunday
B: (light S) Muffin in a Bowl (p. 258) with Greek 0% yogurt, peanut butter and a little protein powder
L: (S) Caesar Salad with Grilled Chicken (out to eat)
D: Still Deciding :)
Monday
:
FP
B: PB muffin in a bowl (p.258) with PB chocolate yogurt and
raw strawberry chia seed jam
L: Light Tomato Soup (p.293) and Chicken on
Oat Fiber Bread
S:
Pearl's Konjac Noodles
Tuesday
:
B: (E) Stacy's
Crunchy Coconut Granola
L: (S) Stacy's
Cracker Salad
S: (S)
Coconut Curried Chicken
Wednesday
:
FP
B:
Lemon Blueberry Muffin in a Bowl
, Greek 0% yogurt
L: Egg White Wraps (p.274) with Tuna, Cucumber Slices
D: Joseph's FP pizza (p. 280), Salad
Thursday
:
B: (E)
Baked Oatmeal
with blueberries
L: (S) Salad with salmon
D: (S) Roasted Veggies and Chicken
Friday
:
FP
B: Muffin in a Bowl (p. 258) with Greek 0% and yogurt and berries
L: Zucchini Noodles and Chicken with Creamless Creamy Sauce (p. 352)
D: Mini-Meatloaves (p.318) and Vegetables
Saturday
B: (S)
Cheesy Gluten Free Biscuits
with Egg and Bacon
L: (E) Nicey Ricey Salad (p. 304)
D: (S) Maria's
Amazing Pizza
SNACK ideas:
FP:
Peanut Butter Chocolate Chia Seed pudding
, 37
calorie brownies
,
Chocolate Cake
, Fat Stripping Frappa (p.240), FP
Ice Cream
S: Skinny Chocolate (p. 371), Wasa Crackers and Goat Cheese,
Coconut Pumpkin MIM
E: Popcorn and Fat Stripping Frappa
Link up your own menu plan at
orgjunkie.com
. (Or just find great ideas from other bloggers that share their menus.) This week is found
here
.
Linking up with Trim Healthy Tuesdays at
Stacy Makes Cents
for a seasoning salt recipe and at
Gwen's Nest
where she shares a recipe for tomato cucumber salad.