Last night we took 3 of our kids on a beach walk to
Napatree Point
. Napatree Point is the southern and western most point of our state. You can read more about the history of it on
Wikipedia
. Two of the most interesting facts about it are that until 1938 it was heavily wooded and had houses built along it. The hurricane of '38 changed all of that. Secondly, it was the home to Fort Mansfield. We weren't wearing shoes so we couldn't get to the part that has the remains of the fort.
It was an absolutely gorgeous night for a 3 mile (total) walk on the beach. I love where we live. My husband and I got engaged on this beach, but this was the first time I've ever actually walked out to the point which is why I put it on my summer bucket list. :)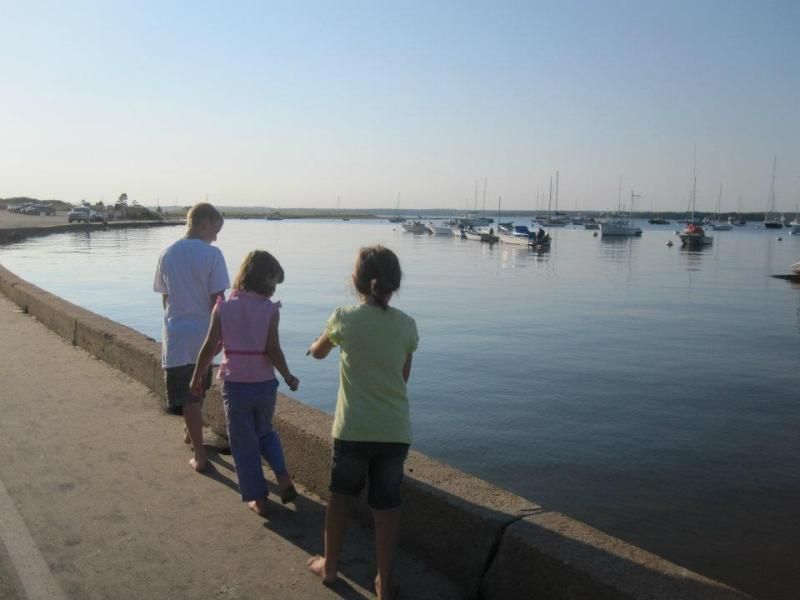 Ryan, Jenna and Emma heading toward the beach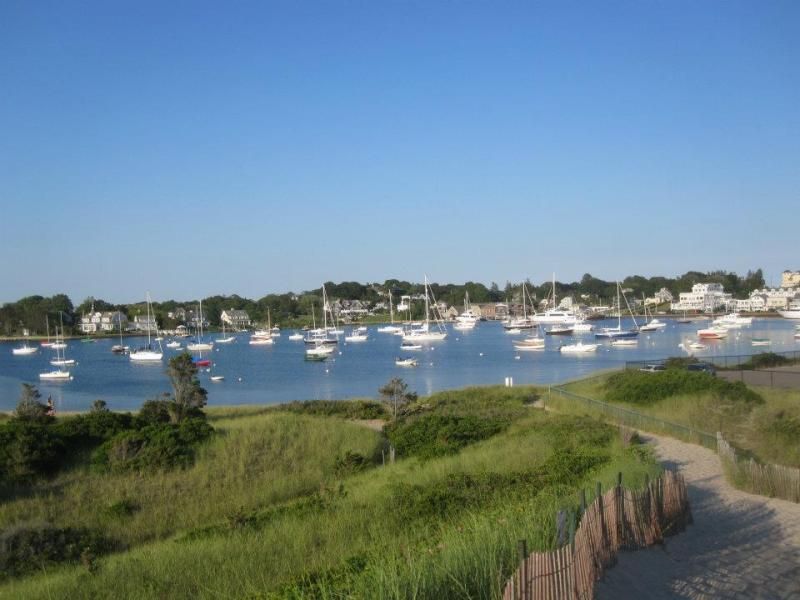 At the start of the beach you walk up a steep, sandy hill.
This is looking back toward Little Narragansett Bay.
This was taken just down the hill at the start of the walk.
This is right near the spot where Rob and I got engaged.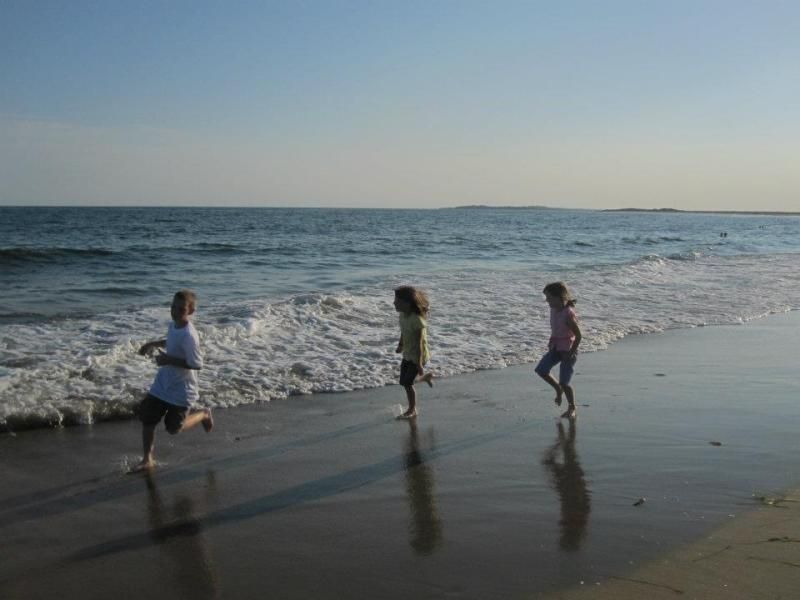 My favorite picture of the night.
Lighthouse in the distance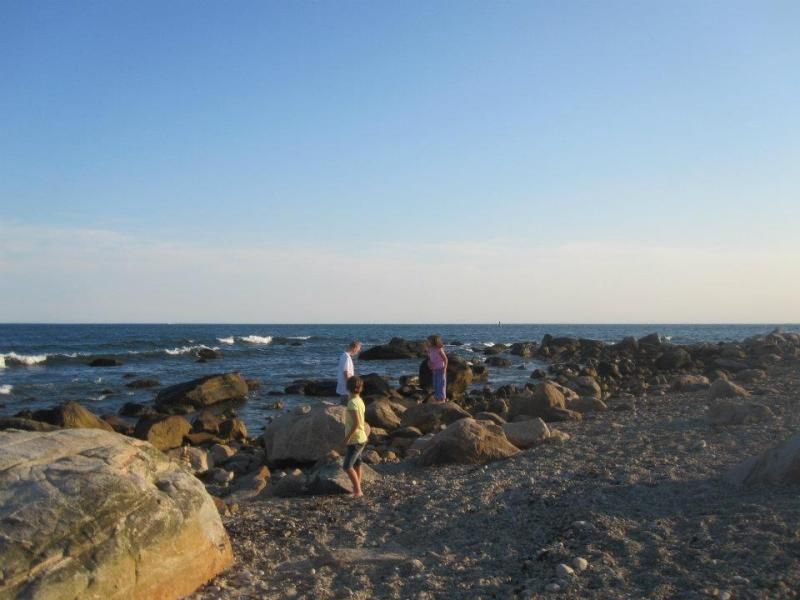 At the Point
Looking back toward where we started out walk....starting to head back.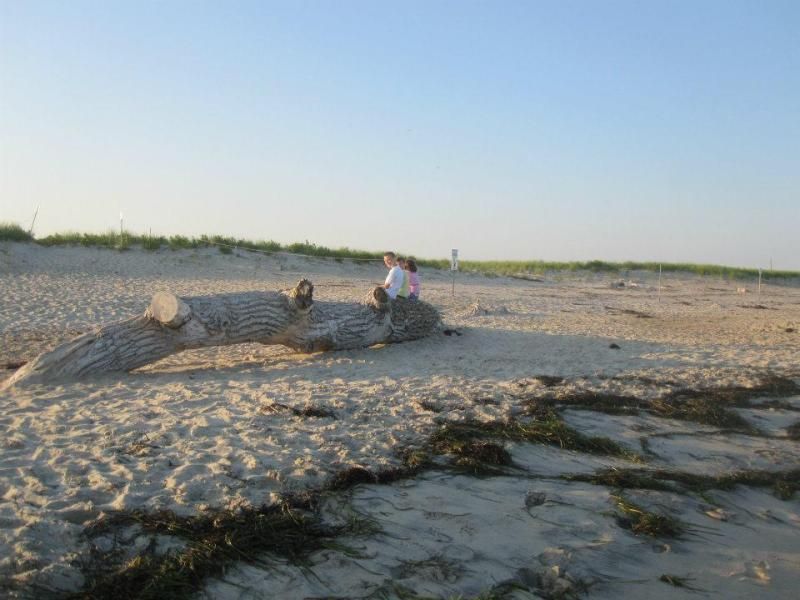 The kids are sitting on this log...hard to see.
Another picture of the bay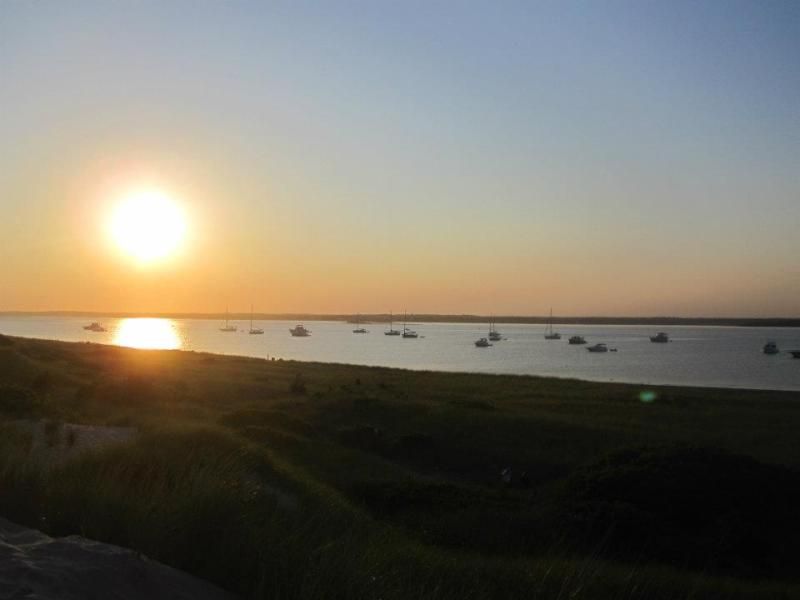 sunset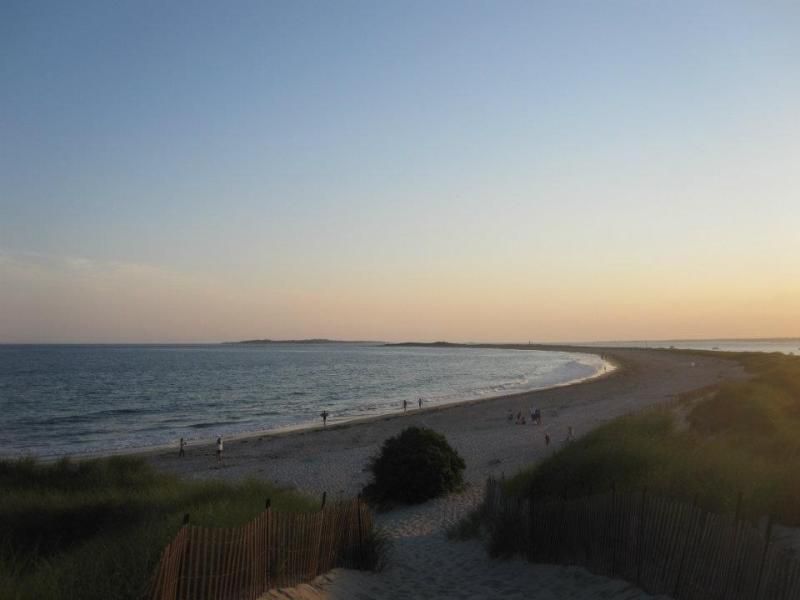 A last look at the beach before heading home.