Map Trek
by
Knowledge Quest and Bramley Books
is an atlas plus historical outline maps that allows you to teach geography alongside history. I have been using Knowledge Quest products for many years and can attest that they are very high quality, wonderful products. I was SO excited to get the entire 6 volume set of Map Trek maps and lessons to download (pdf). These maps are designed for kids in 1st-12th grades. So, if you homeschool, this means you.
Map Trek can be purchased as individual e-books, CD-ROMs or as a Complete Collection hardcover book with CD-ROM. There are 6 different editions of Map Trek. The full set includes 350 world maps and 265 US maps. (click on each title for more information)
Map Trek maps provide:
Historical maps that will help you navigate through history studies.
Accurate maps that show what the world was like THEN and NOW.
Maps that are easily downloadable yet inexpensive to print.
Attractive maps that you and your children will be proud to display.
Lesson plans that will show you what to do with them each week.
Curriculum Integration Guides
to go along with many different history curricula including A Child's History of the World, Story of the World, Streams of Civilization, Veritas Press, TruthQuest History, Adventures in MFW, Ambleside Online, Sonlight, A Little History of the World, The History of the Medieval World, Ancient Civilizations and the Bible, Exploring World History and Joy Hakim's History of US. Others are being added over the month of August so be sure to check back if you don't see your program. This is an amazing resource for anyone using these history programs. However, these maps would be suitable for ANY history curriculum you are using.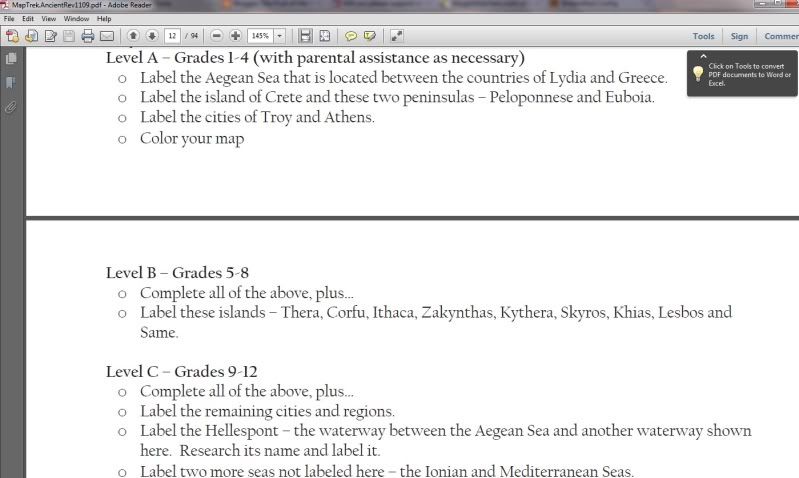 a sample of a lesson from volume 1
You can download a 47 page sampler
here
along with a free US edition sampler andou can download their complete
catalog
. I own many of their products including
Expedition Earth
,
A Child's Geography
(both versions),
The Star Spangled State Book
, and the
Wonders of Old Timeline
. All recommended. :) Knowledge Quest also has a free e-book called
Globalmania: Master World Geography in 7 Months or Less
that you won't want to miss.
Keep in mind that these are historical maps and not your basic outline maps. I am very thankful to have these maps at my fingertips.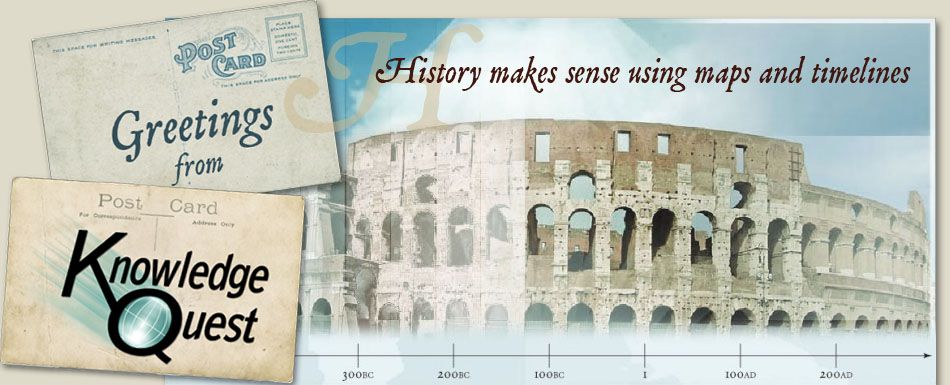 Purchase
Map Trek
as a complete set (download) for $47.00. Individual map sets are $14.95. The CD ROM set is available for $49.95 plus shipping. The Hardcover book with CD-ROM is $55 plus shipping.
Visit the
Schoolhouse Review Crew blog
to see what others are saying about Map Trek and Time Maps.
disclaimer: I received the complete set of Map Trek maps in exchange for an honest review.