I thought this link up looked like a lot of fun. So here are 3 things about me: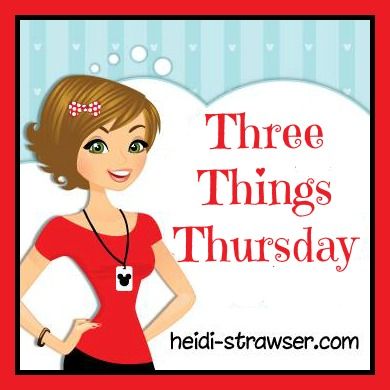 1. I am a musician, but I rarely listen to music (except for music we make here in our home). I prefer quiet (rare around here). My first instrument was guitar. I started taking lessons when I was 8 and continued for 5 years. When I entered junior high school I started playing the oboe (I miss this!)...later I also played the alto sax and the flute. I was never good at the flute and really only played it because marching with an alto sax is for the birds! (Too heavy). My first love though is to sing. I have been singing for years...solos, in choirs etc. I am the choir director at our church and I enjoy that too.
2. I LOVE Christmas and everything about it. I do NOT have a problem with Christmas things being out in the store before Halloween. It just extends the season (rather than making it feel rushed...see if you only have 4 weeks to enjoy it THEN it is rushed. :) )
3. I am NEVER bored. I do not believe in it. (There is always something to keep you busy. ALWAYS)
Each Thursday, you can join in the fun with
Three Things Thursday
. Share 3 random facts about you on your blog, then link up. Visit other blogs and make new friends - or learn fun things about your friends that you didn't know before!