I grew up in a family that always had homemade candy and fudge around the holidays. I love making it and I love(d) eating it. When I received the
Sweetie Pie Package
from
Swerve
I started to think about recipes I could convert and this one has the honor of being the first since it is one of my favorites. (I have made other things with Swerve, but they weren't MY recipes).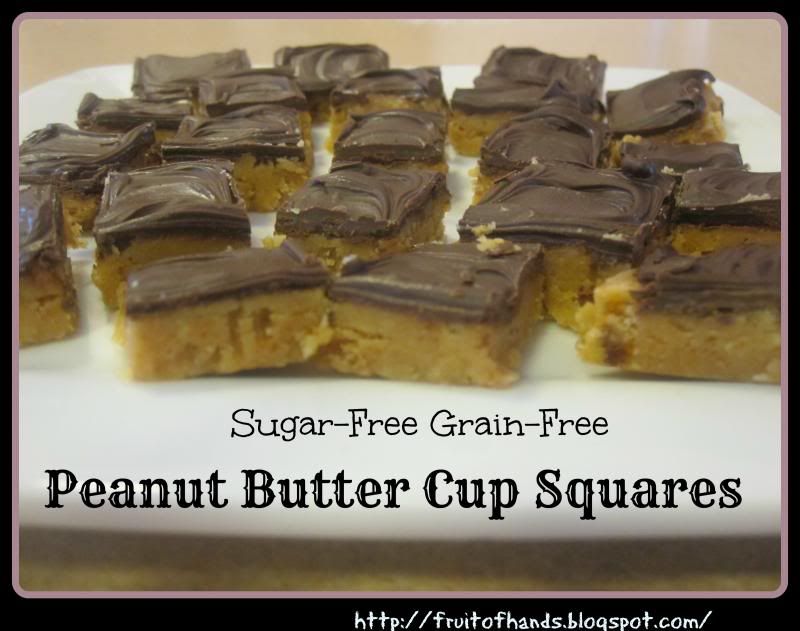 These are easy to make and delicious!
The original recipe made an enormous batch and I just don't need that much candy so I reduced it to 1/4 of the original and converted it to something healthy that I can enjoy at the holidays (or anytime) and not feel deprived.
Peanut Butter Cup Squares
Yield: 3/4 lb
Peanut Butter Layer:
1/4 cup healthified graham cracker crumbs*
1/4 cup natural peanut butter (I used Smuckers)
1/4 cup butter
1/2 cup Swerve confectioners
Chocolate layer:
3 oz sugar-free chocolate chips**
1 tsp. butter
Melt butter and add peanut butter, graham cracker crumbs and Swerve confectioners. Mix thoroughly and press into a loaf pan lined with wax paper. Place in refrigerator for about an hour or until firm.
Melt chocolate chips and butter together, spread over the top of the peanut butter mixture. (I removed it from the pan to do this by lifting up the wax paper.) Score with a sharp knife. Place in refrigerator until set, then cut on the scored lines.
*
I made the graham cracker crumbs by making the linked recipe above. I had trouble with the recipe though and had to add water to it. In the end, they tasted good. She has another recipe
here
that might work better.
** I used Hershey's sugar-free chocolate chips. If you would like to avoid using maltitol sweetened chocolate you could try substituting this chocolate or melt a Lily's chocolate bar over the top.
PRINTABLE version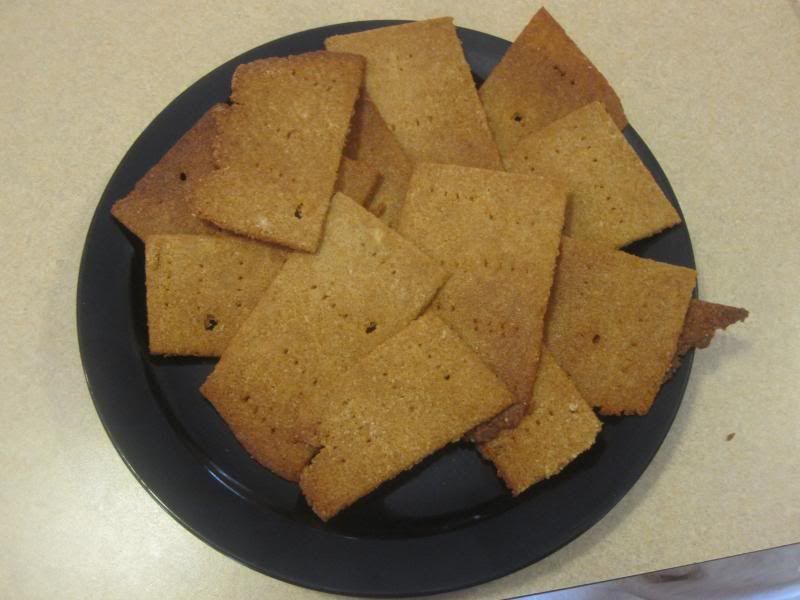 First I had to make the graham crackers.
The graham crackers made into crumbs.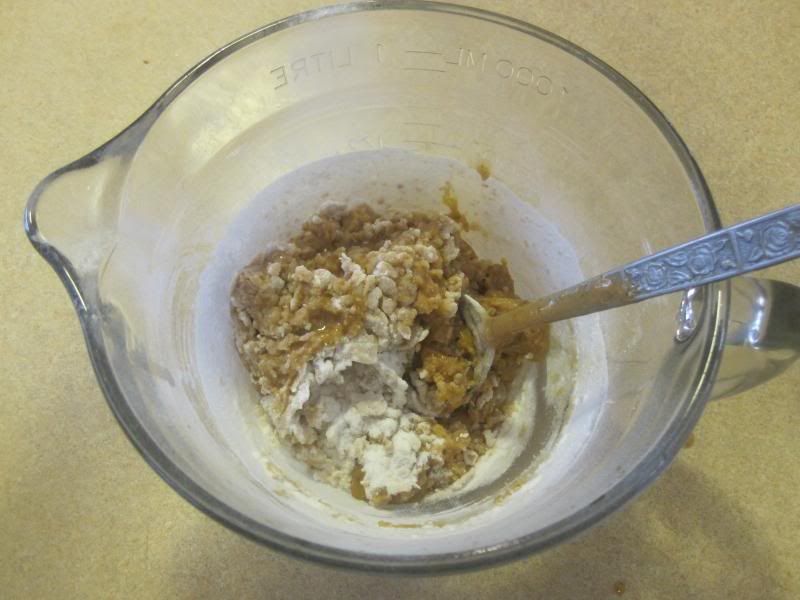 Mix melted butter, graham cracker crumbs, peanut butter and sugar together.


Press into wax paper lined loaf pan (9" x 5") then refrigerate for an hour or until firm.
lift chilled peanut butter layer out of pan, then melt chocolate chips and butter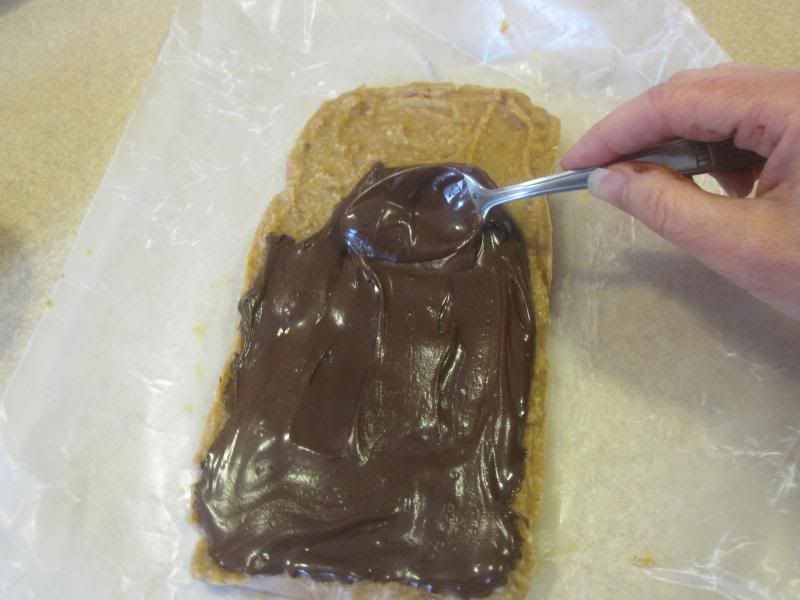 Spread chocolate over top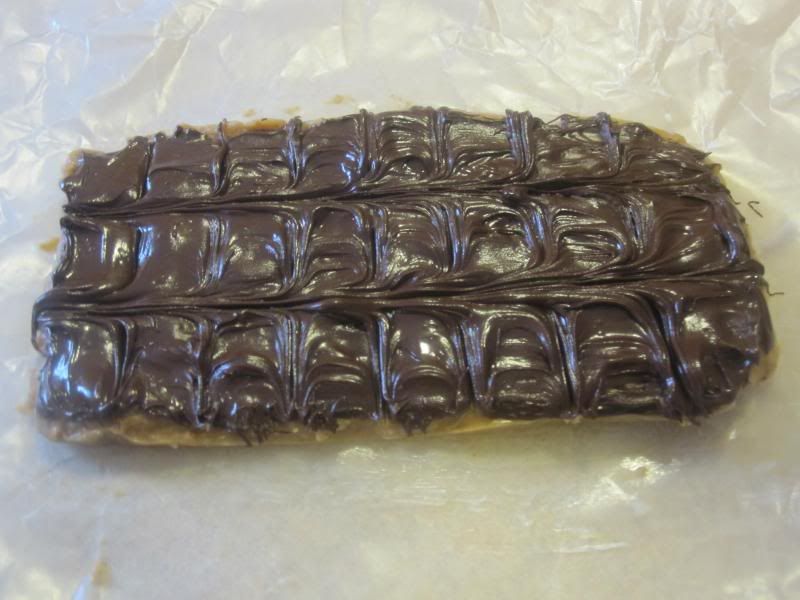 Score top with a sharp knife and place in refrigerator until firm. Cut on score lines.
ENJOY!
If you like this recipe, you might also like my sugar-free, grain free
pumpkin cake roll
.