This week's Trim Healthy Tuesday recipe is for a Strawberry Spinach Salad with Chicken. A friend of mine often makes a strawberry spinach salad for church events and it is so yummy. I had some strawberries and spinach in the fridge the other day and I thought I'd make a THMified salad and I'm so glad I did. Super YUM!
I just take some spinach and tear it up. Dress the salad with a mixture of Extra Virgin Olive Oil and Balsamic vinegar (watch the carb counts on your balsamic) and a bit of liquid stevia. Sweeten some cut up fresh strawberries with Truvia and put them over the top. (You may want to do this ahead of time so the Truvia has a chance to dissolve.) Then put some grilled (or shredded) chicken over the top. Sometimes I sprinkle some poppy seeds over the top too. Quick, Easy and Delish!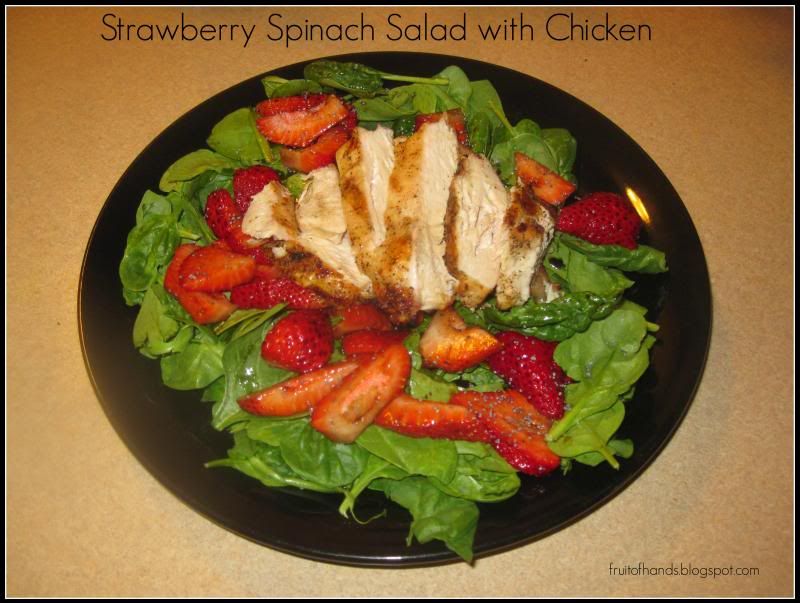 This salad is S as long as you limit your strawberries to 1 cup. You could make this FP by only using 1 tsp. of olive oil and no more than 3 oz. of chicken.