In my life this week…
This was our first week back to school after 2 weeks off for Christmas vacation. I have been sick in varying degrees since Dec. 1. I am currently recovering from pneumonia. It is a long slow process making getting back into the swing of things very difficult.
In our homeschool this week…
We started Apologia's
Exploring Creation with Human Anatomy and Physiology
for an upcoming review. I am very excited about this curriculum. I think we'll learn a lot and have a lot of fun too.
Helpful homeschooling tips or advice to share…
Plan AND follow through with your plans. I get nowhere fast when I don't have plans.
My favorite thing this week was…
Playing with my little ones using the
Flowering Baby
curriculum that I will be reviewing here in a few weeks.
Things I'm working on…
I crocheted a baby sweater while I was sick. I hadn't crocheted in quite some time (I've been knitting) and it was fun to pick it up again. I am trying to find the time to sew it together and do the finish stitching.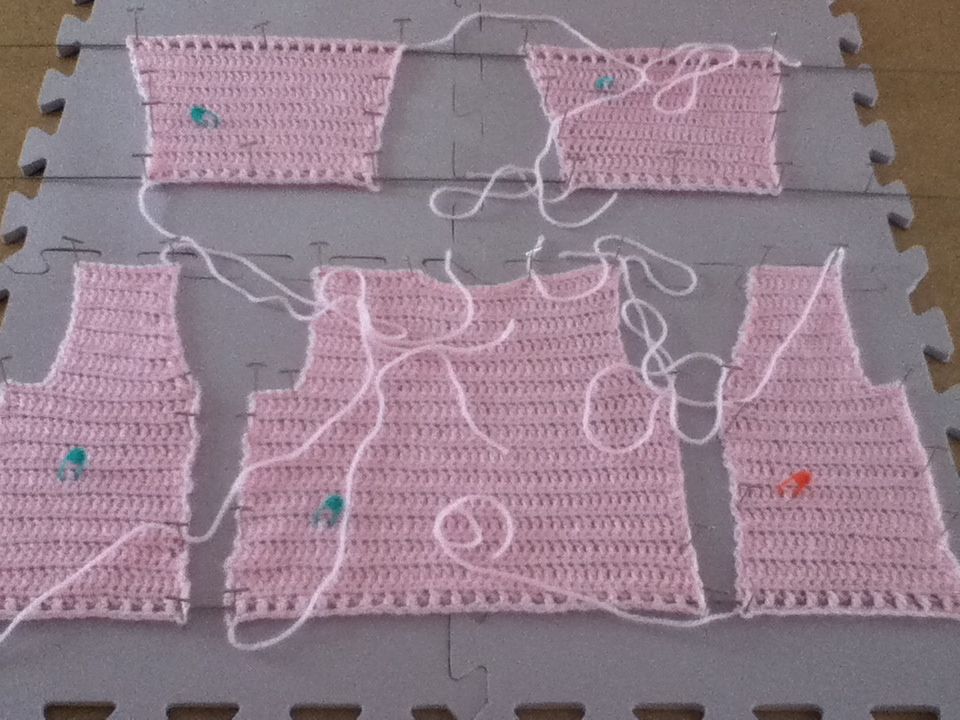 blocking the sweater pieces
I'm cooking…
Hot Buttered Pretzels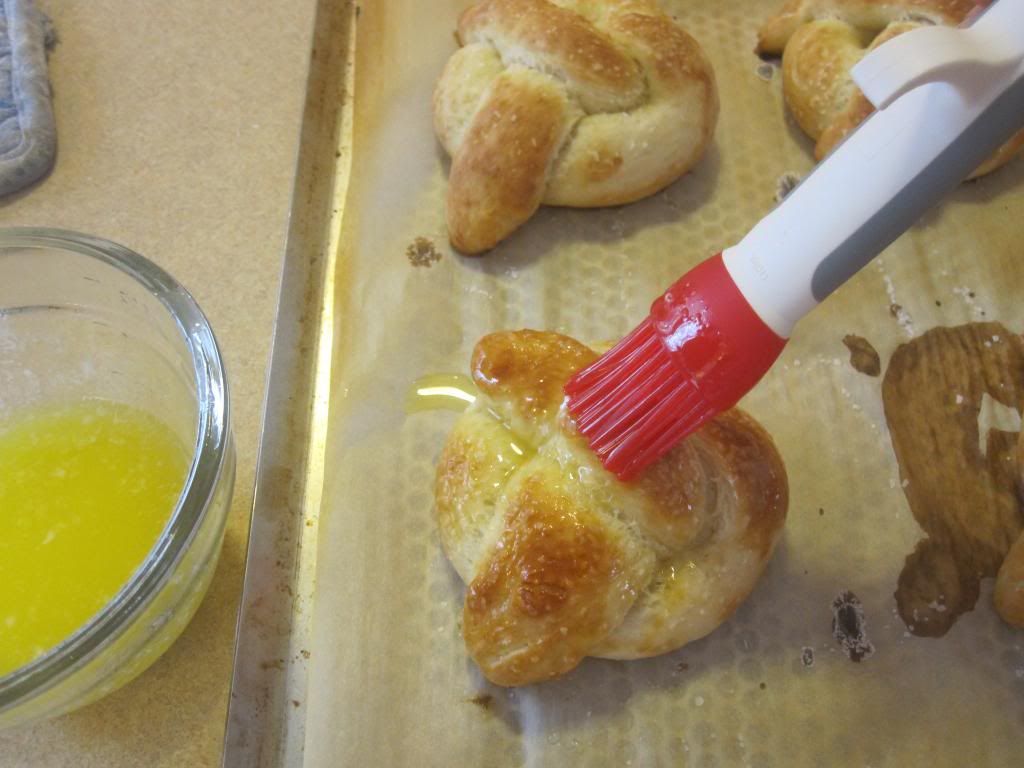 A photo, video, link, or quote to share…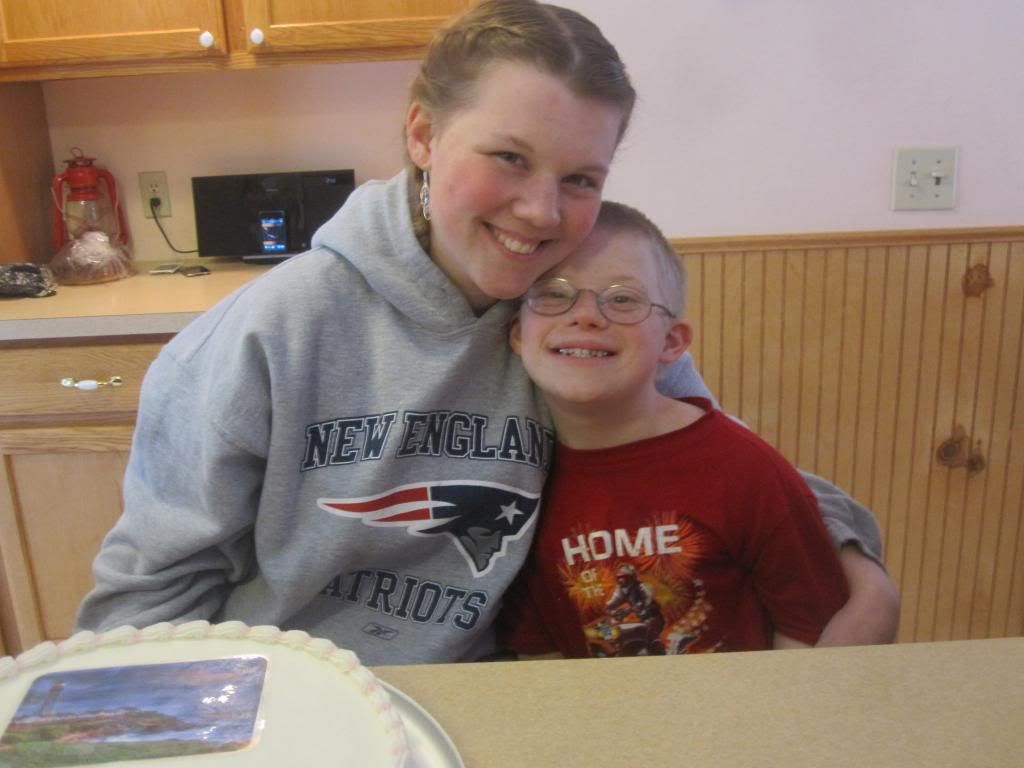 Rebecca on her 20th birthday (Jan. 1) with Connor
Link up your own
Homeschoool Mother's Journal
post.