This is week 5 of learning 100 Bible Verses in 2013 using Robert Morgan's book
100 Bible Verses Everyone Should Know by Heart
which I am doing along with a Facebook group started by Shanna at
Learning at His Feet
.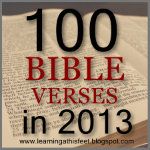 II can't believe we're up to week 5 already. By the end of this week I'll have the first 10 verses hidden in my heart! I love this book and this challenge! This week I am learning the last of 5 verses in the Romans Road.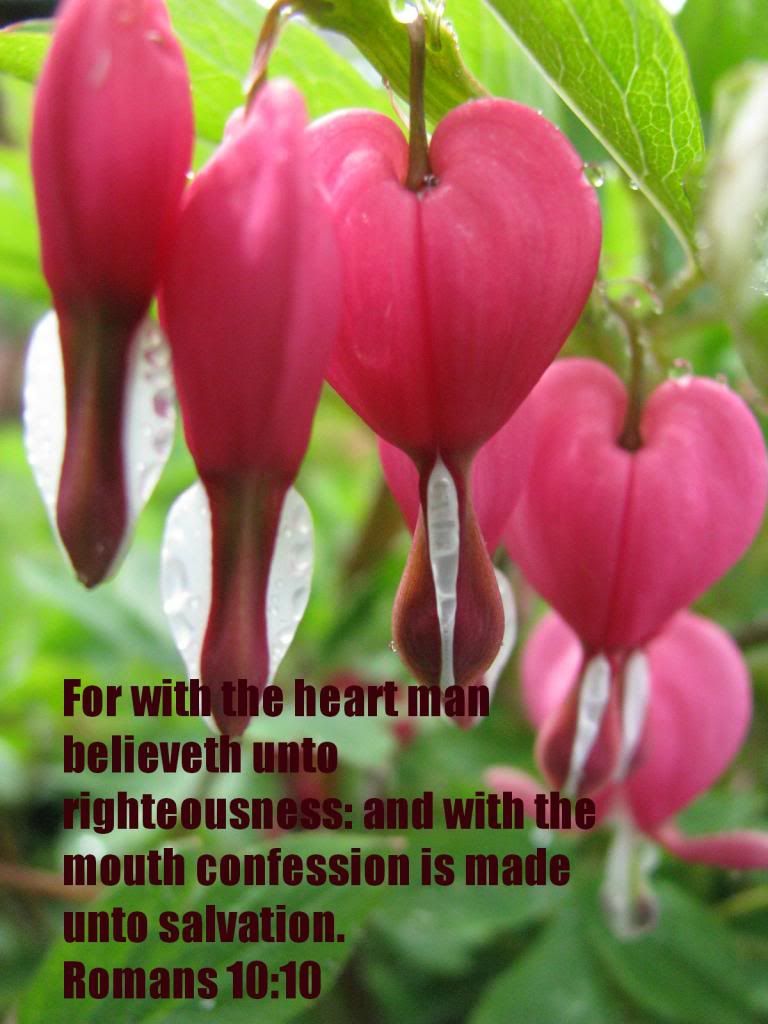 The next verse begins a series of verses on Listening: The Word of God and Prayer. We begin with 2 Timothy 3:16.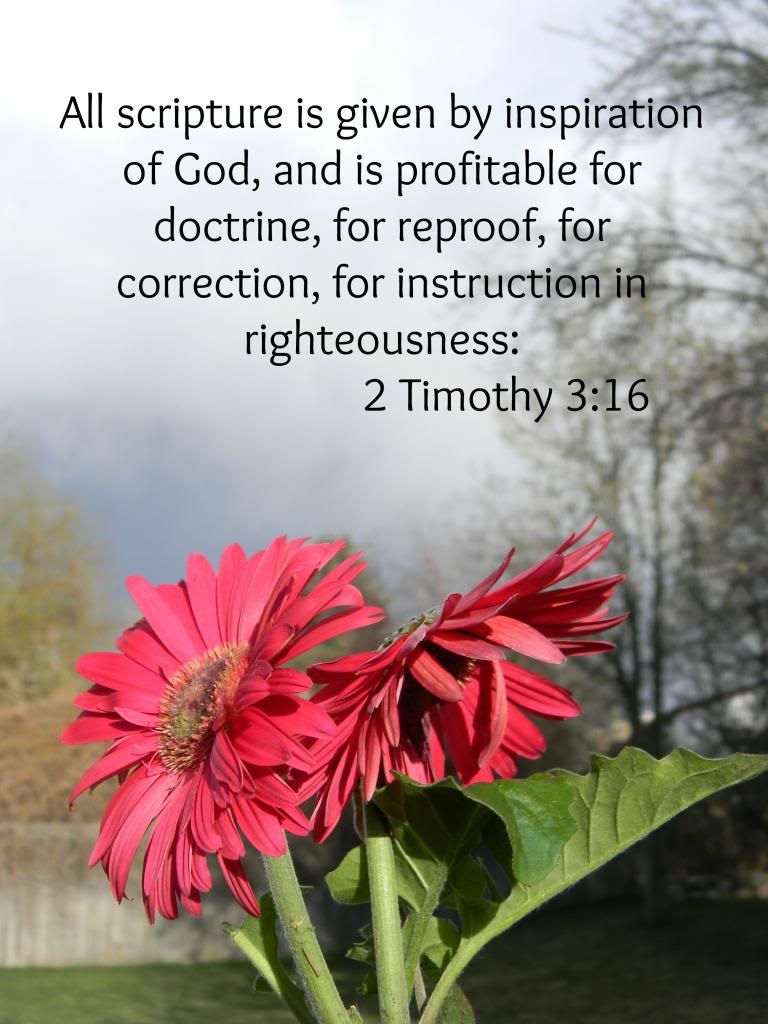 Scripture Memory resources:
What I find most helpful doesn't cost a cent though. Repeating the verse out loud 5 times a day and writing them out. Frequent review is helpful as well.
Shanna
linked to a post on
A Holy Experience blog
with some scripture memory helps. I am not a fan of the author's writing style (no tomatoes please),but she does offer some good resources so I recommend checking it out.