The
Scruble Cube
is a fun word game that is cross between a Rubik's cube and Scrabble. The makers refer to it as a word game and puzzle on steroids. As you can see in the picture each side has 4 rows and 4 columns. Each square has a letter with a point value or a special sticker such as 2x letter score or 2x word score. Each letter circle also rotates so you aren't spelling words with the letters upside down or sideways (unless you want to). The game also comes with a timer which you can use if you choose.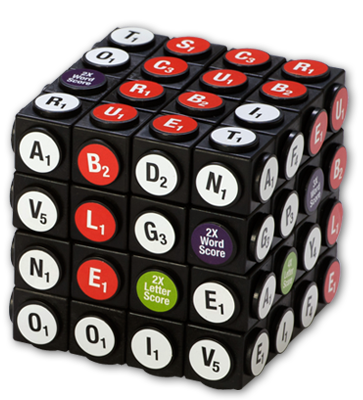 Watch this video to see the Scruble Cube in action.
Even if the
Scruble Cube
was only a fun game it would be worth getting but, it is a great educational tool as well. They have an entire section of their
website
dedicated to how you can use the
Scruble Cube
in your homeschool (or classroom). Some seem to be more suited to a classroom but it's worth looking at. There are
free downloads
with ideas for how to use the
Scruble Cube
as an educational tool.
A free worksheet to use with your Scruble Cube.
Find it here.
Though recommended for grades 3-6, my 14 year old really enjoyed using it.
Playing
Scruble
can develop these Academic and Life Skills:
You can find
game instructions
and a
printable score sheet
as well.
Scruble
is a lot of fun to play and I love how portable it is. It's great for taking along to doctor appointments or other places where you might need a distraction while you wait. It's also fun for one or many. Anyone that can spell 3 letter words can play. (I kind of wish it came in a carrying case.)
The only problem we've had with it, is that you have to have each row lined up perfectly to get it to turn so it really isn't a game of speed. The other "problem" is that I am TERRIBLE at it. My 14 year old loves it and beats me every time.. I don't have a mind for puzzles but, it's fun just the same.
I mentioned earlier that the game comes with a timer that you can use if you wish. It is a 1 and 1/2 minute sand timer. In the rules it says that if all players agree you can turn it over 2 or more times to lengthen turn time. We didn't really use the timer because sometimes it takes a while to create a word (and I find watching a sand timer to be a pain.) If we decided to use a timer in play I think we would set a time limit and use a kitchen timer.
All in all, this is a fun game that would make a great gift for a game lover in your life. It would also be a great addition to your educational game collection.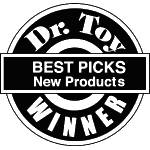 You can purchase your own
Scruble Cube
for $24.95 on the
Scruble Cube website
or at locations found on the bottom of the main
Scruble Cube webpage
. Read what others are saying about the
Scruble Cube
on the
TOS crew blog
.

disclaimer: I received a free Scruble Cube in exchange for an honest review.