Have you ever wished you could afford voice lessons for you child or that you could teach your child to sing at home? With
Teaching Kids to Sing
2-DVD/1-CD Set from
The Vocal Coach
you can!
Teaching Kids to Sing is a great way to teach your children (and you) about the child's voice. All the foundations from posture, breathing, tone, rhythm, diction and more is explored and demonstrated.
The cast includes
Chris and Carole Beatty
, creators and founders of The Vocal Coach and a group of children ages 5 to 13.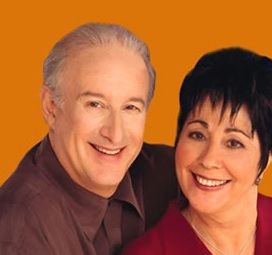 Chris and Carole Beatty have taught and coached
thousand of students over the last 40 years.
Building Foundations That Last
DVD covers:
POSTURE
BREATHING
TONE
WARM-UPS
This video has 8 segments. It has a run time of 43 minutes. Students learn 2 songs, a breathing rap and 4 warm ups (also found on the CD).
Essential Skills for Growing Voices
DVD covers:
RHYTHM
DICTION
DYNAMICS
VOCAL HEALTH
This video has 9 segments and a run time of 31 minutes. Students learn 2 songs and 4 warm ups.
TKS Accompaniment Tracks
CD provides 26 demo and accompaniment tracks. The tracks alternate between demo and accompaniment. Track 1 has "I'm an Upright Child of the King" with vocals. Track 2 has the same song without vocals. I would prefer the tracks to be grouped together as demo and accompaniment, but the kids don't seem to mind it this way. (The CD contains all the music used on both DVD's.) The lyrics to the songs are included on a piece of paper within the case.
They have a very helpful section of their website with
tips for homeschools
and a great
blog
with lots of free advice for improving your singing. This homeschool section is excellent and really not to be missed.
We are a musical family. We sing and play instruments. I have also been a choir director and I've just started a new choir at our church. I like these videos because even though I learned most of this in my years of singing (under some excellent teachers) I don't always remember how to teach these. These videos can be used at home or in groups (such as children's choirs).
One suggested way to use these DVDs/CD is to spend one week on each topic. We have chosen to just watch the videos repeatedly and glean something new each time.
One thing we didn't like about these videos is that a couple of the demonstrations are exaggerated and therefore not believable. In one case, Mr. Beatty picks up a guitar and demonstrates how much better he can sing and play while standing up straight as opposed to bending over the guitar. Clearly, he could sing and play much better when bent over than he pretended do. It didn't ring true for any of us. I get the point he was trying to make, but we didn't appreciate that demonstration.
Outside of that, I love the songs and I think the teaching is excellent. I think any child would benefit from these lessons. These videos are from a Christian perspective and I do appreciate that. I constantly have one of the songs in my head that I mentioned earlier, "I'm an Upright Child of the King".
Purchase
Teaching Kids to Sing
on 2-DVD/1-CD for $44.99. Check out
The Vocal Coach
for other singing products. They also offer
personal coaching
.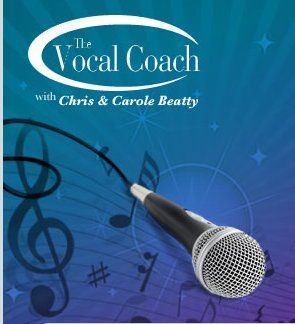 See what others are saying about
Teaching Kids to Sing
and
Vocal Coach Singer
(for junior high to adult) on
The Schoolhouse Review Crew blog
.
disclaimer: I received Teaching Kids to Sing
on DVD in exchange for an honest review