We were recently given the opportunity to review two different
Progeny Press
study guides. Both guides were in an interactive pdf format. I received the student interactive guide as well as the answer keys.
Progeny Press has over 100 study guides for literature, covering kindergarten through high school. Progeny Press study guides concentrate on critical thinking, comprehension, literary analysis, and
Christian
application. Our goal is to teach our children to think clearly, to understand literature, and to rely on scripture for truth and values, and enjoy themselves while they do it.
-from website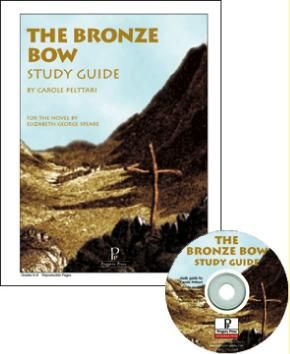 Each guide begins with a synopsis of the story and a short biography of the author followed by background information. It is recommended that the student read the entire book and complete some pre-reading activities to go along with this such as mapping and short research projects. Once the student has read through the entire book they begin to go through the guide chapter by chapter. The sections begin with vocabulary...sometimes there is matching, sometimes students will write out definitions type them), other times there are fun activities like crossword puzzles. Then there are a variety of questions to be answered. Click
here
for an
interactive sampling
of a variety of studies where you can get a feel for it.
Sample of drop down boxes for entering answers.
As I mentioned, they recommend you read through the whole book first but I think that it can cause confusion when answering some of the questions. For instance, one question in the first section asks the student, "What questions do you have about Daniel that the author has not yet answered after two chapters of reading?" I think after reading the whole book it makes it more difficult to answer questions like this because you already do know much more about the character because you have read the entire book. I'm not sure that I see the benefit in reading it all ahead. Also, if you have a student that doesn't love reading they probably will not want to read the story twice. (I like to read and I don't usually like to read the same book twice...especially fiction.) I recognize the idea behind it I just don't necessarily think it's practical.
The Bronze Bow guide is 60 pages long while the answer key is only 8 pages making it ideal to print out for easy correcting without switching back and forth between two pdf documents.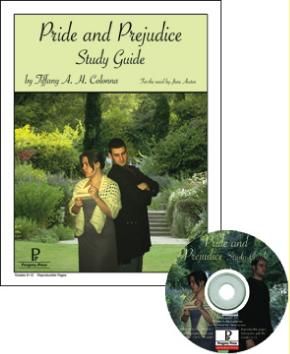 The interactive feature on these make these a great tool especially for older students. My daughter was able to complete her assignments and e-mail them to me for correcting. I can't say that she was as thrilled with it as I am but it IS schoolwork. :) I know that she didn't like the way the vocabulary word bank was on one page and the page where you put the answers in on another so she had to flip back and forth and found that frustrating but you could easily print out the word bank page to eliminate that problem. One study should take about 8-12 weeks. So for a high school student you would probably want to choose 4 studies for a year of English literature. This seems to be an appropriate amount to me.
I especially like how these guides incorporate the Bible. I think we will be using more of these studies in the future.
If you have questions please visit the
FAQ page
or ask here and I'll answer if I can.

The Bronze Bow
study guide is available as a pdf interactive document for $16.99.
Pride and Prejudice
is also available as a pdf interactive document for $18.99. CD and booklet versions are also available at varying prices. There is a $3 processing fee for each pdf order so if you plan to order more than one you will want to take that into consideration and order at one time to save money. The company manually sends the studies so note that it may take a day or two to get your study.
Go to
Progeny Press
to see their extensive line of study guides. You can search by
genre
or
grade level
.
Read what others are saying about Progeny Press guides on the
TOS crew blog.

disclaimer: I received a free copy of The Bronze Bow Study Guide and The Pride and Prejudice Study Guide in exchange for an honest review.