For the past several weeks we have been given the opportunity to try
online piano lessons
for young children by
Kinderbach
. It is absolutely adorable and my 4 and 6 year olds are enjoying watching the lessons and doing the accompanying worksheets. Ellie (4) is especially a fan of this. She will talk about Dodie's house throughout the day even on days when we aren't doing Kinderbach.
Kinderbach uses videos and pdf worksheets which can be purchased on DVD or you can buy an online version either by the month or by subscription. (pricing details are found at the end of this post.) Kinderbach teaches more than just music. A variety of additional skills are introduced such as counting, matching and even some phonics.
Each lesson has a worksheet that goes along with the video.
These are easy enough for young children. Many are just coloring pages.
My kids love them. You can print them out one at a time or print out the sheets that
go with each level all at once.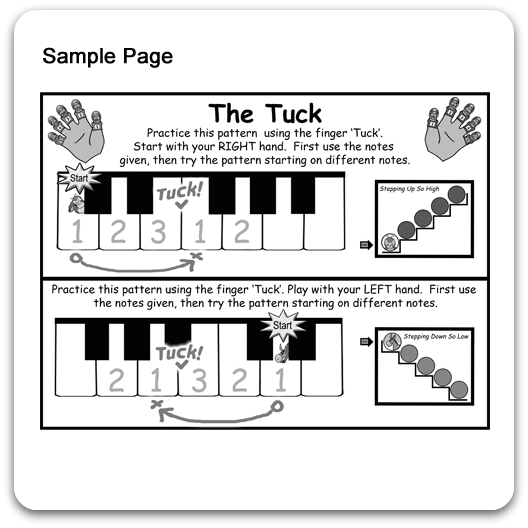 A sample worksheet from one of the later lessons.


Each key has a piano pal. Dodie (donkey) is the first character you meet.
The hardest part of using Kinderbach is printing out the worksheets. (In other words...not hard!) If I am prepared and set it up for the girls they are happy to do it. The creator, Karri Gregor, is a lot of fun for little kids. It is obvious that she works with children of this age group and talks to them at their level. My 9 and 6 year olds are currently working through a lesson and have been laughing and having a great time the entire time. (My 9 year old takes piano lessons and doesn't "need" Kinderbach but still can benefit from it and have a good time. I probably wouldn't buy this for a child that old but if you have a younger child with an older sibling they might still enjoy parts of it.)
Watch a sample of the video:


and this:

I truly believe that music is an important part of a good education. I highly recommend Kinderbach for families with young children. You can give it a try for
free
. The first 2 lessons are available on the website along with
free coloring pages
and
song download
.
There are 6 levels of Kinderbach and each level is designed to take 10 weeks. There are 4 sections to each weekly lesson. You need a piano or keyboard in order to use Kinderbach. A simple keyboard is fine.
Kinderbach is the creation of Karri Gregor
a professional musician and artist with decades of teaching experience.
You can purchase 6 levels of
Kinderbach
on DVD for $40.45 each. Each level comes with a DVD, audio CD, and a CD with a pdf Activity Book and Parent Guide or click
here
for specially priced packages. Kinderbach is also available as a subscription. You can pay $95.88 for a one year subscription (which works out to $7.99 a month) or pay month to month at $19.99 a month. I think this is a great option and MUCH cheaper than private lessons, especially if you have more than one child.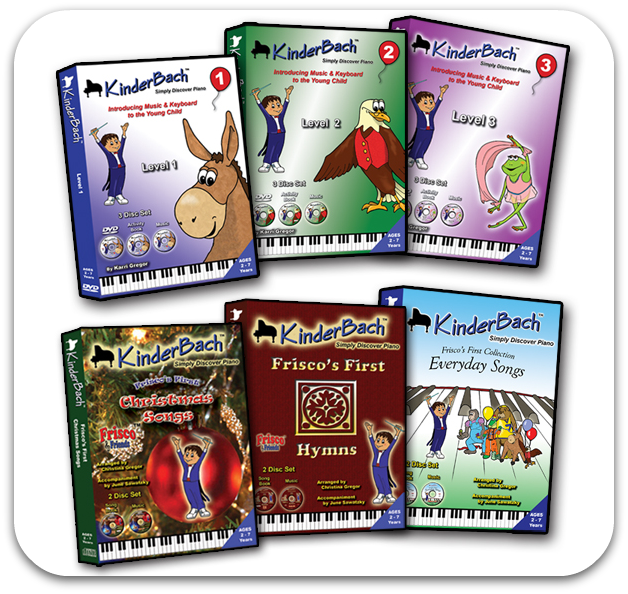 They are running a 40% off deal until January 31 with coupon code KBclear2012 and I am seriously considering buying the entire package or the set pictured above which includes the first 3 DVDs, pdfs and extra songbooks. So, if you think you might be interested don't delay in checking it out!
The sale mentioned above is over, however I just received a coupon code to offer here for 30% off ANY order and it's good for one year! TOScrew2012 Let me know if you decide to order and what you think!
Kinderbach has a 30 day no hassle money back guarantee
Read what others are saying about Kinderbach on the
TOS crew blog
. I do read the comments on my blog so please feel free to ask questions if you have any!

disclaimer: I received a free 3 month subscription to Kinderbach in exchange for an honest review.